With the 2014 NFL combine in the rear view mirror, let's look at what NFL teams may ultimately look to do before free agency kicks off in March.
Round 1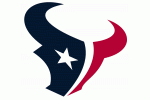 1. Houston Texans
Jadeveon Clowney
Defensive End, South Carolina
Why this works for Houston: Clowney is too good to pass up and unlike Mario Williams 8 years ago, Clowney won't be counted on to carry the defense from day 1. Having Clowney attacking opposing offenses across from 2012 defensive player of the year J.J. Watt is a frightening thought for the rest of the NFL.
Why this works for Clowney: Getting to work side by side with one of the league's best on a daily basis is as good of an opportunity as Clowney can ask for. Any issues with Clowney's work ethic will be corrected once he gets a first hand look at how J.J. Watt prepares and approaches the game on the NFL level. Clowney will play outside linebacker in new defensive coordinator Romeo Crennell's defense, but is capable of lining up anywhere on the line of scrimmage.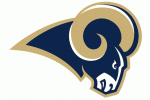 2. St. Louis Rams (from Washington)
Greg Robinson
Offensive Tackle, Auburn
Why this works for St. Louis: With Left Tackle Jake Long recovering from a late season torn ACL, and Rodger Saffold likely leaving via free agency, the Rams will look to shore up Sam Bradford's blindside and boost Zac Stacy's production in the run game by adding the athletic monster from Auburn. Robinson has more physical upside than any of last years offensive tackles taken in the top 5.
Why this works for Robinson: There is not much standing in the way of Robinson winning the starting left tackle job from day 1. The Rams are an emerging team that saw their season get derailed by an unfortunate ACL injury to Sam Bradford a year ago, and have some serious young talent in their offensive skill positions.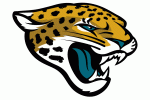 3. Jacksonville Jaguars
Blake Bortles
Quarterback, Central Florida
Why this works for Jacksonville: The Jaguars have been searching for a franchise quarterback for over a decade and in that span have suffered through two top ten busts in Byron Leftwich in 2003 and Blaine Gabbert in 2011. The Jaguars could reignite the passion of their fan base by adding Bortles from near by UCF and giving the David Caldwell/Gus Bradley regime a face of the franchise.
Why this works for Bortles: The Jaguars have some decent pieces to support their new quarterback with including 2013 2nd overall pick Luke Joeckel at left tackle, wide receiver Cecil Shorts, and tight end Marcedes Lewis. Their is also the troubled yet talented Justin Blackmon at wide receiver along with emerging playmaker Ace Sanders in the slot. Bortles should not face much competition for the starting job and will have a very low bar in terms of expectations after what Jacksonville has been dealing with in recent years.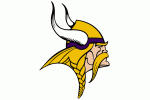 4. Minnesota Vikings (from Cleveland)
Teddy Bridgewater
Quarterback, Louisville
Terms of the trade: Minnesota send picks #8 and #40 to Cleveland for the #4 pick.
Why this works for Minnesota: One season removed from a playoff run, the Vikings make the move with Cleveland to leap frog Tampa and Oakland and get their quarterback in Teddy Bridgewater. Bridgewater is ready to start from day 1 and finally gives the Vikings the balance they've been missing since 2009 under Brett Favre.
Why this works for Bridgewater: Teddy Bridgewater could not have asked for a better situation. An all-pro running back in Adrian Peterson, a franchise left tackle in Matt Kalil, a vet possession receiver in Greg Jennings and an explosive playmaker in Cordarrelle Patterson, and two reliable targets at tight end in John Carlson and Kyle Rudolph. This could be a match made in heaven.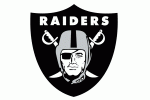 5. Oakland Raiders
Johnny Manziel
Quarterback, Texas A&M
Why this works for Oakland: Johnny Manziel is one of the most creative and exciting quarterbacks to enter the draft in the league's history. He will bring the Oakland offense an identity, a confidence, and a playmaking element that the team has been missing since the days of Rich Gannon in the early 2000's. The Raiders brass was reportedly very impressed with Manziel after meeting with him at the combine, and the Raiders fan base will embrace the spotlight and swagger that "Johnny Football" brings to the tale.
Why this works for Manziel: It doesn't. This would be one of the worst situations for Manziel to enter due to the lack of playmakers around him on the offense, as well as a shaky offensive line situation which will only get worse if Jared Veldheer is allowed to leave via free agency. A coaching staff and front office which could easily be on the hot seat with a slow start only further complicates the matter. It would not be impossible for Manziel to thrive in Oakland, but there will be more pressure on his shoulders than there ought to be.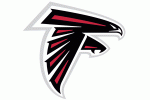 6. Atlanta Falcons
Jake Matthews
Offensive Tackle, Texas A&M
Why this works for Atlanta: Atlanta would love to move up and acquire Jadeveon Clowney, but will gladly stay put and take one of the safest players in the draft to protect their Matt Ryan. Matthews will be a day one starter and will help get the Falcons offense back on track and keep "Matty Ice" upright.
Why this works for Matthews: Depending on the recovery of incumbent left tackle Sam Baker, Matthews could wind up on either the left or right side at tackle. Matthews played left tackle for the Aggies in 2013 but was a right tackle in 2012, so he has familiarity on both sides. With Baker and Julio Jones returning from injury, the strengthening of the offensive line with the addition of Matthews could propel the Falcons to a bounce back season and playoff run.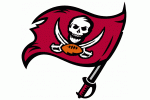 7. Tampa Bay Buccaneers
Taylor Lewan
Offensive Tackle, Michigan
Why this works for Tampa Bay: In the event that Tampa Bay does not land one of the premier offensive tackles in free agency, they could look to secure the left tackle position sometime on draft weekend. Incumbent Donald Penn is playing out of position at left tackle and will either be switched to the right side or let go. This may seem early for Lewan now, but the same thing was said about Lane Johnson a year ago at this time and at the end of the day, left tackle is arguably the most important position on the football field after the quarterback. A strong pass protector is a must for a pocket passer like Mike Glennon.
Why this works for Lewan: The fast rising former Michigan Wolverine should have a clear path to the starting job and the Tampa Bay offense as a whole is on the cusp of breaking out in 2014. Coming off of a stellar combine performance, Taylor Lewan showed the NFL that he is capable of being a franchise left tackle and a complete player at the NFL level.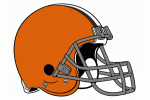 8. Cleveland Browns
Khalil Mack
Outside Linebacker, Buffalo
Why this works for Cleveland: The versatile Mack is a perfect fit in new head coach Mike Pettine's multiple front hybrid defense, and NFL Network draft guru Mike Mayock has Mack as his #1 prospect in the entire draft. The addition of Mack also allows Cleveland some flexibility in regards to their glut of edge rushers and the trade market on draft day.
Why this works for Mack: Mack will slide right into a Cleveland front 7 that is full of talent and under the control of one of the rising defensive minds in the NFL. He will be used as a defensive end in a 4 man front, an outside linebacker, and even as an inside linebacker. With interior lineman like Phil Taylor and Desmond Bryant collapsing the pocket and Paul Kruger, Jabaal Sheard, and Barkevious Mingo on the edge, Mack will see his fair share of one on one match ups.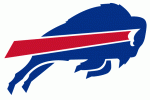 9. Buffalo Bills
Anthony Barr
Outside Linebacker, UCLA
Why this works for Buffalo: Barr gives Buffalo an explosive edge presence who is capable of getting after the quarterback but also ahs the size, length, and athleticism to cover opposing tight ends and backs out of the backfield. Barr is an upgrade over Manny Lawson at strongside linebacker and can also put his hand in the dirt on 3rd downs opposite of Mario Williams. A pass rushing front 4 of Barr, Marcel Dareus, Kyle Williams, and Mario Williams would be very tough to stop.
Why this works for Barr: Barr is given the flexibility to play multiple positions in a variety of different situations in Buffalo. Lining up opposite of Mario Williams on passing downs with the talent Buffalo has inside should give Barr plenty of one on one looks.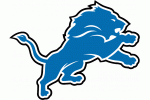 10. Detroit Lions
Sammy Watkins
Wide Receiver, Clemson
Why this works for Detroit: When the Lions hired Jim Caldwell he said that he wanted to help Matt Stafford reach a higher level of production. Sammy Watkins will be the first step towards realizing that goal. Watkins will pair with Calvin Johnson on the outside, with Ryan Broyles in the slot, as well as emerging receiving tight end Joseph Fauria to give Stafford and the Lions one of the most exciting and explosive offenses in the NFL. No more excuses for Stafford or the Lions.
Why this works Watkins: Rarely does a receiver taken in the top ten go into a situation like this. A balanced offense with arguably the games best receiver to go along with one of the top young quarterbacks in the league. Watkins won't be relied on to carry the passing game and will be able to take pressure off of Megatron while easing his way into the offense. Sammy Watkins is an offensive rookie of the year favorite if he lands in Detroit.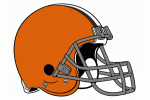 11. Cleveland Browns (from Tennessee)
Derek Carr
Quarterback, Fresno State
Terms of the trade: Cleveland trades #26, #71, and LB Jabaal Sheard to Tennessee for #11
Why this works for Cleveland: Browns general manager Ray Farmer gets proactive and decides to package a couple assets in order to move up and secure his quarterback in Derek Carr. Carr has arguably the best all around skill set of all the quarterbacks in the 2014 class and is a perfect fit in offensive coordinator Kyle Shannahan's offense. The Titans are without a 3rd round pick while being in dire need of pass rushers for new defensive coordinator Ray Horton's defense. Sheard gets reunited with Horton and can help him implement his defense, and at only 25 years old has his best days ahead of him.
Why this works for Carr: It might be the perfect situation for Derek Carr. With veteran Brian Hoyer atop the depth chart currently, there will be no rush to force Carr into action. Once Carr becomes comfortable within the scheme and earns the job, he will have Pro Bowlers at left tackle, center, tight end, and wide receiver, to go along with what Shannahan's zone blocking system promises to be a very productive running game.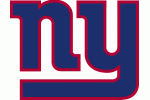 12. New York Giants
Eric Ebron
Tight End, North Carolina
Why this works for New York: The Giants could look in a number of different directions here but ultimately decide to add a premier athlete at tight end in order to help Eli Manning and the Giants passing game get back on track. Adding Ebron to a receiving corps which includes Victor Cruz and Reuben Randle might be what Manning needs to break out of his funk and lead the G-men back into the playoffs.
Why this works for Ebron: It is a nice situation for a young pass catching tight end to go into. New offensive coordinator Ben McAdoo will surely bring some west coast flair from his time in Green Bay, and knows first hand what an athletic tight end can do for a quarterback and passing game in general. With Cruz, Randle, and veteran Brandon Myers to help Ebron along, he will quickly find his niche within the offense.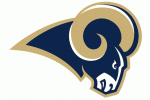 13. St. Louis Rams
Justin Gilbert
Cornerback, Oklahoma State
Why this works for St. Louis: With the likely release of free agent bust Cortland Finnegan, the Rams defensive backfield will need some help. Justin Gilbert is an elite athlete with playmaking ability on defense or as a return man. He would likely line up opposite Janoris Jenkins and push Trumaine Johnson to the 3rd cornerback spot.
Why this works for Gilbert: The Rams front 7 is an explosive and disruptive group and an athletic player like Gilbert could really take advantage of all the havoc wreaked on opposing offenses. He has prototypical size, speed, and playmaking ability for a corner and should eventually thrive in Jeff Fisher's defense.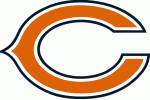 14. Chicago Bears
Kony Ealy
Defensive End, Missouri
Why this works for Chicago: Chicago general manager Phil Emry has hinted at the possibility that Julius Peppers may be let go due to an astronomical cap number for 2014. Regardless of the Peppers situation, the Bears have a need at defensive end and Kony Ealy possesses some of the most impressive physical ability of any defensive prospects in 2014. Ealy has terrific size and is capable of playing on either side of the line.
Why this works for Ealy: If Peppers is retained, than Ealy will have a mentor with a very similar build and skill set to help guide him through the early portion of his career. Factor in the return to health of a hopefully re-signed Henry Melton to go along with the further development of Stephen Paea, and the Bears front 7 could be in line for a bounce back year in 2014.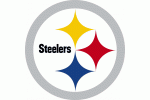 15. Pittsburgh Steelers
Mike Evans
Wide Receiver, Texas A&M
Why this works for Pittsburgh: The Steelers need to add some size and physicality to their receiving corps and would be thrilled to see Mike Evans fall into their laps. A perfect compliment to the speedy and explosive Antonio Brown, Evans would give Ben Roethlisberger the big bodied possession receiver he has been missing since his rookie year with Plaxico Burress. Evans quieted critics with an impressive 4.5 for a player who stands 6'5, 230+ lbs. and has played his way into top 15 consideration on draft day.
Why this works for Evans: With Evan's already familiar with playing with a non traditional "creator" at quarterback, he should quickly become a security blanket for Big Ben in the passing game. With teams focusing on slowing down Antonio Brown and keeping a lid on Le'Veon Bell and the Steelers ground game, Evans could put up some spectacular numbers in the Steel city for 2014.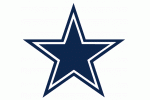 16. Dallas Cowboys
Timmy Jernigan
Defensive Tackle, Florida State
Why this works for Dallas: There are some interesting developments taking place in Dallas as the Cowboys try and get under the salary cap. DeMarcus Ware has been rumored to be a potential cap casualty if he does not agree to a restructure his contract, but I find that hard to believe as Dallas needs all the defensive line help they can muster. The Cowboys will likely do whatever they can to keep Ware happy and in Dallas, so adding a potentially dominant piece to the interior like Jernigan will take pressure off of Ware on the edge, as well as Sean Lee at middle linebacker. Jernigan is one of the most disruptive players in the country and should be gone sometime within the first 20 picks.
Why this works for Jernigan: Dallas doesn't have much at defensive tackle besides Jason Hatcher, and Jernigan should step into a starting role the day he arrives in big D. If the Cowboys can get Anthony Spencer back in the fold and keep their front 7 healthy than defensive coordinator Rod Marinelli will have a pretty damn talented unit to work with.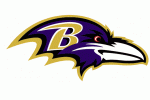 17. Baltimore Ravens
Jace Amaro
Tight End, Texas Tech
Why this works for Baltimore: Amaro will be a welcomed addition to Baltimore and quarterback Joe Flacco will surely welcome him with open arms. The talk of franchise tagging free agent Dennis Pitta should show you just how dire the tight end situation has become in Baltimore. A big bodied athlete like Amaro, who ideally would be paired with Pitta, would help open up the running game for the eventual Gary Kubiak led zone blocking scheme as well as take pressure off of Torrey Smith on the outside.
Why this works for Amaro: Amaro would have the luxury of easing his way into the offense in Baltimore, with playmakers like Torrey Smith, Dennis Pitta, and a strong running game. Early on, he'll likely be a situational player. Red zone threat, move tight end, mostly relegated to passing downs. But Amaro does offer fantastic upside as an eventual every down tight end one he masters the nuances of blocking on the NFL level.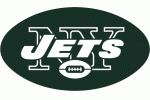 18. New York Jets
Marquise Lee
Wide Receiver, Southern California
Why this works for New York: Simple. The Jets have one of the worst receiving corps in the NFL. If they hope to have Geno Smith develop into a legitimate starter at the NFL level , they must address the skill positions in the passing game. Lee is a very similar player to soon to be ex-Jet Santonio Holmes, and would not only work as a terrific security blanket for Smith but he is also a very good compliment to big bodied Stephen Hill. Lee would figure into the teams plans to start immediately and will be targeted heavily in the passing game.
Why this works for Lee: It is not an ideal situation for the USC playmaker. Lee will not have an established veteran to take him under his wing, and he won't have an established quarterback to help his transition into the offense. This is not to say that he won't be successful, but he will have a good deal of pressure on him to produce heavily from day 1 and that is not always realistic.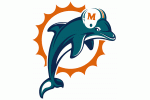 19. Miami Dolphins
Zach Martin
Offensive Tackle, Notre Dame
Why this works for Miami: If Miami is going to be able to get their offense to take the next step in their development, then they're going to have to improve the protection around Ryan Tannehill. Zach Martin is your likely starting left tackle from day one and while he may never be a dominant tackle in the form of an Orlando Pace or Jonathan Ogden, he is a strong technician and intelligent player who will shore up his quarterbacks blindside for the next decade.
Why this works for Martin: Why would it not? Easy path to a starting job, get to move to and live in south Florida, it won't take much to outshine the previous starter at left tackle, no roid raging psychopath threatening to wine and dine his sister, and what promises to be the most laid back and politically correct locker room in NFL history. Surrounded by some impressive young talent on what could end up being the breakout offense of 2014.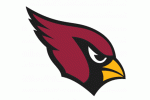 20. Arizona Cardinals
Austin Seferian-Jenkins
Tight End, Washington
Why this works for Arizona: Seferian-Jenkins might have the most well rounded skillset in the entire draft class at tight end. A complete player as an in-line tight end, Seferian-Jenkins could allow the Cardinals to move Rob Housler into a "move" tight end role where his athleticism makes him a much better fit. Bruce Arians recently revealed his emphasis on blocking for a tight end at the combine and with the length and athleticism that ASJ possesses, his addition will benefit the running game and Carson Palmer equally.
Why this works for Seferian-Jenkins: ASJ will literally start from day 1. He is the prototype player for what head coach Bruce Arians is looking for and he will get to work with veteran quarterback Carson Palmer and wide receiver Larry Fitzgerald on a daily basis.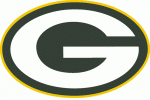 21. Green Bay Packers
Darqueze Dennard
Cornerback, Michigan State
Why this works for Green Bay: With cornerback Sam Shields likely to enter free agency next month, the Packers will gladly take Darqueze Dennard who will arguably be the best player available at this point. Dennard is a long and deceptively athletic player who excels in man coverage and will fit in nicely with Dom Capers aggressive 3-4 defense.
Why this works for Dennard: The Packers have talent in their defensive secondary, so Dennard will not be thrown to the wolves before he is ready. He is an excellent fit in Capers scheme and will be allowed to do what he does best, get up to the line of scrimmage and get physical with the opposing wide receiver.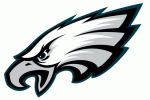 22. Philadelphia Eagles
Ha-Ha Clinton-Dix
Safety, Alabama
Why this works for Philadelphia: The Eagles swung and missed on two free agent safeties a year ago as Kenny Phillips was cut in training camp and Patrick Chung failed to deliver for Chip Kelly and the Eagles. Ha-Ha Clinton-Dix is the most well rounded safety available in this years draft and should be able to make an immediate impact on the Philadelphia defense. Clinton-Dix will likely team up with Earl Wolfe in the Eagles secondary improving the range and overall athleticism for the defensive backfield. The Eagles have been searching for a true center fielder at free safety ever since the team parted ways with Brian Dawkins.
Why this works for Clinton-Dix: The Eagles defense has been a unit in transition for the past year and could be poised to take the next step. With Nate Allen, Kurt Coleman, and Colt Anderson slated to hit free agency and Patrick Chung looking like a potential cap casualty, it should be a clear path to the starting free safety job.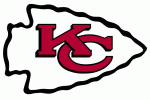 23. Kansas City Chiefs
Odell Beckham Jr.
Wide Receiver, Louisiana State
Why this works for Kansas City: The Chiefs would like to get Alex Smith some better weapons in the passing game. Beckham Jr. is one of the more underrated players at his position and has the skillset to eventually be an upper echelon receiver at the NFL level. He would battle A.J. Jenkins for 3rd WR duties early on but would eventually settle into the #2 role opposite of Dwayne Bowe and push Donnie Avery into slot duties. The addition of Beckham and healthy return of 2013 3rd round pick Travis Kelce could elevate the Chiefs offense to newer heights in 2014.
Why this works for Beckham Jr.: Beckham is an excellent fit in Andy Reid's west coast offense and could learn behind 2 experienced veterans along the way. The presence of Bowe and Avery will not only aid Beckham's progression off the field but will also ease his transition into the offense as his comfort level allows it.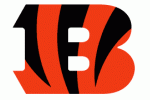 24. Cincinnati Bengals
Kyle Fuller
Cornerback, Virginia Tech
Why this works for Cincinnati: Cincinnati's corners are getting old and 2012 1st round pick Dre Kirkpatrick has been slow to establish himself, so targeting an athletic and balanced corner like Kyle Fuller makes a lot of sense. Fuller would challenge for a starting spot and regardless of whether or not he wins the job will see plenty of time in sub packages. Considering the injury issues surrounding Leon Hall and Dre Kirkpatrick, Fuller could wind up seeing as many snaps as any corner on the Bengals roster.
Why this works for Fuller: Few teams in the NFL have the defensive talent that Cincinnati has. The deep and aggressive front 7 will make the secondary's life easier and with recently promoted Paul Guenther as the Bengals new defensive coordinator, there won't be too much of a loss felt with Mike Zimmer taking over in Minnesota.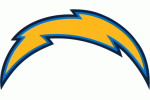 25. San Diego Chargers
Dee Ford
Outside Linebacker/Defensive End, Auburn
Why this works for San Diego: The Chargers are looking to bolster their pass rush across from 2012 1st round pick Melvin Ingram and couldn't be happier to see a prospect of Dee Ford's ability fall into their laps at #25. Ford was unblockable during Senior Bowl practices and will carry that momentum into the first round of May's draft. Ford will likely begin his career as a pass rush specialist and back up Jarrett Johnson at outside linebacker in the Chargers base defense.
Why this works for Ford: Ford will get to go into a situation with a talented team on the rise, surrounded by emerging defensive playmakers, while bookending with Melvin Ingram in what could become on of the top young pass rushing duo's in the AFC. The presence of Jarrett Johnson will provide a mentor for Ford as he learns the outside linebacker position, while Dwight Freeney can help accelerate his progress as a pass rusher.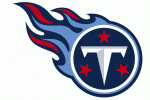 26. Tennessee Titans
Kyle Van Noy
Outside Linebacker, Brigham Young
Why this works for Tennessee: As Tennesse likely shifts to a 3-4 defense under new defensive coordinator Ray Horton, there is a glaring lack of outside linebacker talent to rush the quarterback. The previous trade down with Cleveland secured one starter in Jabaal Sheard, now the Titans look to add a bookend starter with a more balanced everydown linebacker skillset. Kyle Van Noy has been a playmaking ballhawk for BYU the past couple years and should not have much trouble finding the field early for Horton and the Titans defense. Akeem Ayers is capable of playing both inside and outside, leaving Colin McCarthy and a soon to be Horton favorite Zach Brown on the inside with Van Noy and Sheard outside for Tennessee.
Why this works for Van Noy: The schematic fit will make for an easy transition for Van Noy, as Horton likes to have his outside linebackers attack the line of scrimmage. His athleticism and versatility will allow him to move around the line of scrimmage and create mismatches while either dropping into coverage or rushing the passer.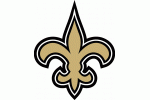 27. New Orleans Saints
C.J. Mosley
Inside Linebacker, Alabama
Why this works for New Orleans: The Saints go best player available here and add the heart and soul of the Crimson Tide defense in C.J. Mosley. After cutting Jonathan Vilma, the Saints currently have journeyman inside backer David Hawthorne beside Curtis Lofton on the inside of the Rob Ryan's 3-4 defense. Mosley will be forced to earn his time, but will likely take over the starting weakside inside linebacker job with relative ease. Hard hitting undrafted free agent Kevin Reddick looks like a future starter opposite of Mosley on the strongside and should help solidify the interior run defense for a long time.
Why this works for Mosley: With Rob Ryan's complex blitzes and aggressive schemes, a versatile playmaking inside backer like Mosley should be able to shine. A strong tackler, Mosley is instinctive and fluid in coverage and does not have much weakness to his game. A student of the game, Mosley will likely take over defensive playcalling duties before his rookie season is up.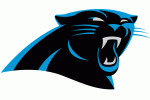 28. Carolina Panthers
Calvin Pryor
Safety, Louisville
Why this works for Carolina: The Panthers defense was one of the most surprising turnarounds of the entire 2013 season. Their front 7 was so dominant that much of their talent deficiency in the secondary was forgiven. In order for their defense to take the next step up into the elite category, the must address the glaring weakness at safety and cornerback. Calvin Pryor has drawn comparisons to former Colts playmaker Bob Sanders for his ability to fly all over the field and lay bone crunching hits. His range and physicality will be an excellent compliment to a hopefully re-signed Mike Mitchell and a dominant front 7 should allow Sean McDermott to get creative with his athletic and physical safety duo.
Why this works for Pryor: As a rangy playmaking safety, you can't ask for much more than a dominant front 7 in front of you. With the Panthers ability to control the line of scrimmage and make life miserable for opposing quarterbacks, Pryor will be able to sit back and make plays on the football. With only Robert Lester standing in his way for playing time, Pryor could be a day 1 starter.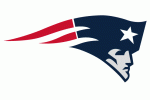 29. New England Patriots
Louis Nix
Defensive Tackle, Notre Dame
Why this works for New England: The Patriots took a step back defensively when they lost nose tackle Vince Wilfork to injury last season. Wilfork will be entering his 11th season for the Patriots and his play will surely begin declining as he turns 33 later this season. Finding a replacement for Wilfork in the form of potentially dominant nose man Louis Nix could help keep the Patriots playmaking linebackers clean and free to run to the football.
Why this works for Nix: Anytime you get to play for a coach like Bill Belichick while learning behind one of the better nose tackles of our time, it is a good situation to be in. Depending on Wilfork's health, Nix's 2014 contribution could be limited to spot duty. But he will no doubt be groomed as the nose man of the future.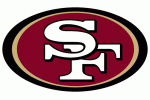 30. San Francisco 49ers
Allen Robinson
Wide Receiver, Penn State
Why this works for San Francisco: The 49ers need to infuse some receiving talent into their roster and Robinson has some of the best upside in the 2014 class. The big bodied Nittany Lion is a threat to run after the catch and could be a nightmare for defenses coming off of bubble screens and slants. Working every day with Anquan Boldin and Michael Crabtree will ease his assimilation into the offense and provide Colin Kaepernick with another weapon in the passing game.
Why this works for Robinson: Robinson will step into a fantastic situation in San Francisco and will get to compete for a Super Bowl title as a rookie. The presence of players like Crabtree, Boldin, and Vernon Davis will only make Robinsons job easier.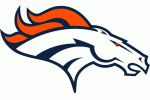 31. Denver Broncos
Aaron Donald
Defensive Tackle, Pittsburgh
Why this works for Denver: Aaron Donald has been one of the fastest rising players of the 2014 draft season. He was as disruptive an interior defender as there was in the country all season long and carried that over to a very strong senior bowl and even more impressive combine performance. Donald will likely make his initial impact in passing situations as an interior rush presence, but will get plenty of reps in a rotation behind starting DT's Terrance Knighton and Sylvester Williams.
Why this works for Donald: Donald's smaller frame makes him a perfect compliment to the big bodied run stoppers like Knighton and Williams. His ability to be used in a rotation will also keep him fresh and able to focus on getting after the quarterback and disrupting the flow of the offense. Donald has drawn comparisons to Geno Atkins and even hall of famer John Randle, and putting him on the same line of scrimmage as Von Miller and Shaun Phillips will be troublesome for Denver opponents in 2014.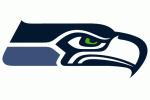 32. Seattle Seahawks
Ra'Shede Hageman
Defensive Tackle, Minnesota
Why this works for Seattle: With Red Bryant a potential cap casualty, the Seahawks would be thrilled to be able to land his replacement at the end of round 1. Ra'Shede Hageman is as physically imposing an edge player as you will find in the 2014 class, and he has the ability to play either defensive tackle position, 5 technique, or at the "elephant" position or strongside end in Pete Carroll's 4-3 under defense that the Seahawks run with so much success.
Why this works for Hageman: Being able to step in and immediately compete for snaps on the league's best defense and reigning Super Bowl champs is about all anyone could ever ask for. If the Seahawks due wind up letting Bryant walk, Hageman will at the very least play a large role in a rotation at the position. Hageman is a tad older than most prospects, turning 24 in august, but he has a rare blend of size and athleticism that should make him a factor on the Seahawks defense early in 2014.