The season has officially ended with the thumping the Seattle Seahawks put on the Denver Broncos in the Super Bowl, so draft season can officially be in full swing. No trades, scouting reports attached for those that are done. Enjoy. Feedback always appreciated.
Round 1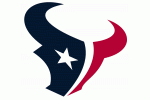 1. Houston Texans
Teddy Bridgewater
Quarterback, Louisville
Analysis: The Texans take a quarterback that has the talent and makes sense for what new head coach Bill O'Brien appears to want for his offense.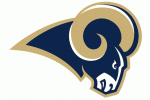 2. St. Louis Rams (from Washington)
Jake Matthews
Offensive Tackle, Texas A&M
Analysis: The Rams have made it clear they are looking for a trade down, but they have to get a franchise left tackle if they have any hopes of Sam Bradford being successful. Greg Robinson may have more upside but the Rams need someone who can step in and play now and Matthews is an excellent pass protector.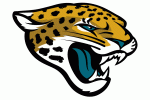 3. Jacksonville Jaguars
Johnny Manziel
Quarterback, Texas A&M
Analysis: Head Coach Gus Bradley seems like he is not afraid to have an offense that takes risks for the big payoff, confident in the defense he is building to do the job should the worst situation occur. The Jaguars also appear to have a nice set of tackles waiting for him including his buddy Luke Joeckel, who blocked for him last year.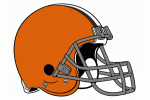 4. Cleveland Browns
Derek Carr
Quarterback, Fresno State
Analysis: With the hire of Kyle Shanahan as the offensive coordinator, the Browns should have a system that caters to Carr's skill set much like it did for Jay Cutler and Jake Plummer in Denver. Carr has all the tools to succeed and the arm to thrive in the AFC North if he can be consistent with his footwork.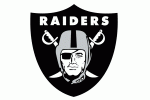 5. Oakland Raiders
Jadeveon Clowney
Defensive End, South Carolina
Analysis: First and foremost, the Raiders need talent and building up their lines is a smart investment. Clowney is easily the best talent available on the board and steps in immediately for Oakland and Dennis Allen's defensive line.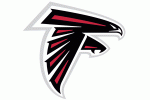 6. Atlanta Falcons
Khalil Mack
Outside Linebacker, Buffalo
Analysis: The Falcons have struggled to rush the passer and their defense overall. Mack has shown he can play both defensive end or outside linebacker. Mack is an elite talent in this draft and is as polished as any player available.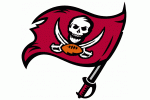 7. Tampa Bay Buccaneers
Kony Ealy
Defensive End, Missouri
Analysis: Ealy is an impressive pass rusher with tremendous upside physically, but needs to get better as a run defender. He fits the length of the defensive linemen that the Bucs have liked and new head coach Lovie Smith should love the pairing of Ealy with Gerald McCoy.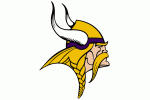 8. Minnesota Vikings
Blake Bortles
Quarterback, Central Florida
Analysis: Bortles is the last of the top group of upper echelon quarterbacks available and like with Christian Ponder, the Vikings scoop up Bortles. The good news is that Bortles comes into a great set up for him to succeed with a good running game and weapons on the outside. Additionally, Norv Turner is an excellent coordinator and will be of huge value for the rookie.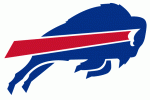 9. Buffalo Bills
Greg Robinson
Offensive Tackle, Auburn
Analysis: The Bills have created a big, mean offensive line but have an issue at tackle. They could keep Cordy Glenn on the left side but they may ultimately want to move him to the right. Whether he starts at left or right tackle, Robinson is not a polished pass blocker yet, but he is terrific as a run blocker, always looking to dominate the opponent. This is a perfect fit for the Bills who effectively finish their offensive line.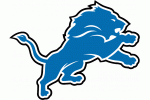 10. Detroit Lions
Sammy Watkins
Wide Receiver, Clemson
Analysis: The Lions have a fragile offense in that if Calvin Johnson, Matthews Stafford or Reggie Bush is hurt, they are substantially less effective. Watkins is somewhat of a project technically but is a terrific fit for what the Lions want to do offensively and a perfect #2 to Johnson.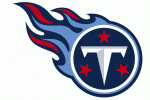 11. Tennessee Titans
Taylor Lewan
Offensive Tackle, Michigan
Analysis: There is a substantial amount of speculation around Lewan right now that could have a dramatic impact on his stock, but for the moment, it is simply speculation. In the mean time, the Titans have invested heavily in the interior of their offensive line and their tackles are starting to get old. Lewan could step in at either side and stabilize the line for a long time.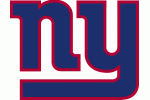 12. New York Giants
Ra'Shede Hageman
Defensive Tackle, Minnesota
Analysis: The Giants seem like a lock to take a lineman; the question is which side of the ball, which would seemingly come down to whoever is highest on their board. They took a raw athlete in Jason Pierre-Paul and helped guide him into being a terrific defensive end. They attempt to do the same with Hageman, who is a spectacular physical specimen but has a great deal to learn about the position.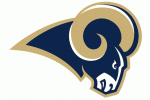 13. St. Louis Rams
Aaron Donald
Defensive Tackle, Pittsburgh
Analysis: The Rams have the best set of defensive ends in the NFL and need to find a way to get more from their interior. Donald should be able to start, but he would be a great sub package pass rusher along with Robert Quinn and Chris Long, allowing them to get pressure and potentially cause turnovers. Whatever he lacks in size, he makes up for with spectacular technique and has cleared every hurdle placed in front of him.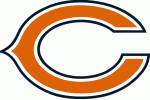 14. Chicago Bears
Jason Verrett
Cornerback, TCU
Analysis: The Bears have to fix their defense and Tillman fits the type of corner they have liked to use in the past. He is really impressive with his vision and instincts when he is facing the line of scrimmage and can come up and attack it. His size is a question but he is always around the football and an aggressive player.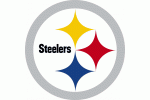 15. Pittsburgh Steelers
Antonio Richardson
Offensive Tackle, Tennessee
Analysis: Ben Roethlisberger is the only thing keeping the Steelers from falling completely apart, so investing in anything that helps him stay up and keep playing is smart. They have also struggled to address the left tackle spot and Richardson fits what they like in big, run blocking bull dozer types. Mike Munchak should have plenty of talent to work with in his new gig as offensive line coach.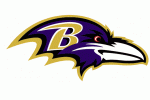 16. Baltimore Ravens
Mike Evans
Wide Receiver, Texas A&M
Analysis: Joe Flacco clearly missed having Anquan Boldin or any type of receiver who could go up and high point the football. No one in this draft does it better than Evans and it could help revitalize an anemic offense that struggled at times this past season. It also moves Torrey Smith back to his natural #2 spot as he showed he is not a true #1.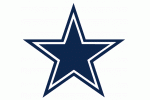 17. Dallas Cowboys
Ha'Sean Clinton-Dix
Safety, Alabama
Analysis: The secondary and defense in general has been a problem for the Cowboys. Clinton-Dix is still learning but his range is spectacular and can give the impression that there are extra defenders on the field with how much ground he can cover to make plays.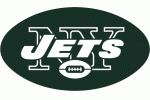 18. New York Jets
Eric Ebron
Tight End, North Carolina
Analysis: The Jets need all the offensive weapons they can get for Geno Smith, but they may be able to get good receivers later in the draft. Ebron gives them a unique dynamic that can help them open up the middle of the field or be used as an oversized receiver in situations.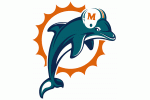 19. Miami Dolphins
Zack Martin
Offensive Tackle, Notre Dame
Analysis: There might not be a bigger lock in the NFL Draft than the Dolphins drafting linemen, since they are likely to lose two members of their lackluster group from last year with Jonathan Martin and Richie Incognito. Zack Martin should have every position to prove he can protect Ryan Tannehill's blindside, but should he fall short in that regard, he would be a terrific left guard.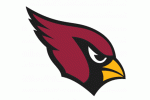 20. Arizona Cardinals
Anthony Barr
Outside Linebacker, UCLA
Analysis: The left tackle and quarterback spots are screaming for help, but the Cardinals do have a pretty big problem at outside linebacker as well and the value may be better for them with that spot. John Abraham was remarkably productive this year but that is tough to believe will happen again. Barr is still a project but his athleticism and upside is terrific. He could give the franchise rushing presence they have been missing for several years.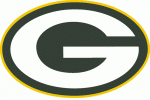 21. Green Bay Packers
C.J. Mosley
Inside Linebacker, Alabama
Analysis: The Packers got a nice year out of A.J. Hawk but the inside backer spot has been lacking for years. If they do not take another lineman, they have a chance to really bolster the middle of that defense and give them an instinctive play maker with range and athleticism.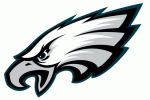 22. Philadelphia Eagles
Bradley Roby
Cornerback, Ohio State
Analysis: The Eagles have found a pleasant surprise in Brandon Boykin this past season, but their corner situation is still precarious. Roby had a down year, but not nearly as down as some seem to think. He is still a terrific player and should be a great NFL corner for quite a while.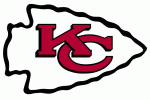 23. Kansas City Chiefs
Jordan Matthews
Wide Receiver, Vanderbilt
Analysis: The Chiefs need to find someone who can produce on the outside from the wide receiver spot. Matthews is not as flashy as some other options, but he knows how to run routes, get open and catch the football. He should be a reliable option that fits what Alex Smith does well.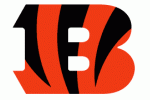 24. Cincinnati Bengals
Pierre Desir
Cornerback, Lindenwood
Analysis: Injuries and age have eaten away at the Bengals cornerback position. Leon Hall has been their best and as long as he comes back healthy, he is the guy they can count on, but that is about it. Desir showed at the Reese's Senior Bowl he can compete with the highest level players and has tremendous length for the position.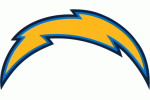 25. San Diego Chargers
Cyrus Kouandjio
Offensive Tackle, Alabama
Analysis: King Dunlap had a career year, but it is really dangerous to bet on it happening a second time. As a result, the Chargers invest in D.J. Fluker's former Alabama teammate and reunite the two in San Diego. When Philip Rivers is upright and healthy, they are viable. Kouandjio is also an asset against the run.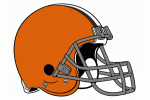 26. Cleveland Browns (from Indianapolis)
Odell Beckham Jr.
Wide Receiver, LSU
Analysis: The Browns got their quarterback in Carr, but they have a pretty substantial need at wide receiver not named Josh Gordon. Beckham would actually come as the third option behind Gordon and Jordan Cameron, but gives them a dynamic play maker who can do a number of different things for a team. Beckham blossomed as a player this past year and while he does not have ideal size, he has terrific speed, agility, and great hands.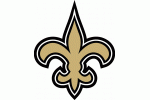 27. New Orleans Saints
Kyle Van Noy
Outside Linebacker, BYU
Analysis: Parys Haralson was brought in as a stop gap and Van Noy can be a terrific player who can do a little bit of everything across from Junior Galette. Van Noy was incredibly impressive on tape as well as in Mobile and just shows an incredible knack for making plays.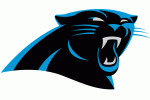 28. Carolina Panthers
Marqise Lee
Wide Receiver, USC
Analysis: Last year, the Panthers had two huge needs at defensive tackle and wide receiver. They knocked out the defensive tackle need but need to find Cam Newton some weapons. Injuries proved to really hamper Lee's final year at USC, but he still was able to be productive and fought through pain to make plays. His burst, when healthy, is exceptional and he can be great down the field or after the catch.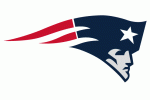 29. New England Patriots
Troy Niklas
Tight End, Notre Dame
Analysis: The Patriots struggle to draft wide receivers effectively, but they really do well with tight ends. Niklas is still a little raw, but he is impressive with his physical talent and his upside is not far off from where Rob Gronkowski has been as a player. A healthy Gronkowski and developed Niklas would be a scary pairing.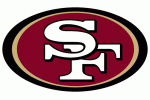 30. San Francisco 49ers
Louis Nix III
Defensive Tackle, Notre Dame
Analysis: The 49ers have impressive depth most everywhere on their team with the exception of nose tackle. Nix could give them a player that can potentially start for them right from the get go, but should at least be a tremendous rotational option. This gives defensive coordinator Vic Fangio that many more options to use when it comes to defensive linemen.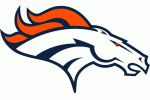 31. Denver Broncos
DeMarcus Lawrence
Defensive End, Boise State
Analysis: Between injuries to Von Miller, the age of Shaun Philips and the overall ineffectiveness of Robert Ayers, the Broncos could use more pass rushing help. Lawrence is an absolute technician with his ability to stack and shed in addition to his ability to rush the passer. He fits the mold of the pass rushers the Broncos like and could be eased into the rotation and take over for when Philips ultimately leaves.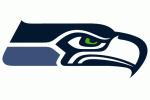 32. Seattle Seahawks
Gabe Jackson
Guard, Mississippi State
Analysis: The Seahawks love to beat opponents up, run the football, and throw off of play action. They might want to take a bulldozer of a right guard in Jackson who should be able to step in and start. Jackson is incredibly strong with a ton of experience, so he should be able to make a nice adjustment as a rookie. The Super Bowl Champions just continue to build on what they do well.