We finally made it. The last days before the NFL Draft gets going. Between the extra two weeks and the talent in this draft, no one is sure of anything and everything seems to be up in the air, possibly to the last minute. Nevertheless, here is guess as to how things will work out for the first three rounds. Enjoy.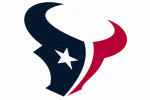 1. Houston Texans
Khalil Mack
Outside Linebacker, Buffalo
Analysis: A decision that may have come down to close to the last minute, the Texans opt to take the better fit for what they want to do while having less potential risk. Mack is an elite prospect that can do everything they want. The Texans really do seem to want to trade down and then take Blake Bortles if they can.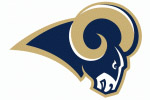 2. St. Louis Rams (from Washington)
Johnny Manziel
Quarterback, Texas A&M
Analysis: The Rams have been building a spread in the NFL and it seemed to be for Sam Bradford, but Jeff Fisher makes a strong push to bring in Manziel to replace Bradford and suddenly put an interesting twist on the Robert Griffin III mega deal.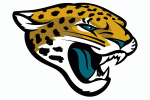 3. Jacksonville Jaguars
Jadeveon Clowney
Defensive End, South Carolina
Analysis: The Jags and general manager David Caldwell find an unexpected surprise sitting there in the form of Clowney. He becomes one of the building blocks for Gus Bradley's defense there.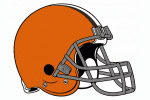 4. Cleveland Browns
Derek Carr
Quarterback, Fresno State
Analysis: With the hire of Kyle Shanahan as the offensive coordinator, the Browns should have a system that caters to Carr's skill set much like it did for Jay Cutler and Jake Plummer in Denver. Carr has all the tools to succeed and the arm to thrive in the AFC North if he can be consistent with his footwork. The Browns appear to want Khalil Mack, but if they cannot get him, they will likely try to move down a few spots to then acquire Carr.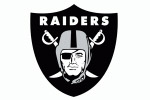 5. Oakland Raiders
Sammy Watkins
Wide Receiver, Clemson
Analysis: The Raiders need talent first and foremost and while I do not agree with it, the expectation is that Watkins will go in the top few picks. He has a nice combination of speed, power and hands that could allow him to be a dynamic playmaker in the NFL and gives Matt Schaub someone to throw the ball.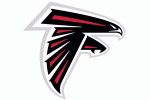 6. Atlanta Falcons
Jake Matthews
Offensive Tackle, Texas A&M
Analysis: The Falcons appear to be trying to do everything in their power to move up to presumably draft Clowney, but if Clowney and Mack are gone, they may go to the other side of the ball and continue to rebuild their offensive line. Matthews is one of the few elite prospects in this class and can immediately step in and should play at a high level from the word go.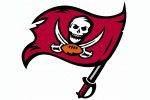 7. Tampa Bay Buccaneers
Mike Evans
Wide Receiver, Texas A&M
Analysis: The Buccaneers would really like to see a pass rusher here and if there is a quarterback they love, they should take them. Since moving Mike Williams to Buffalo, the Bucs could use another receiver and while Evans is extremely similar to Vincent Jackson, covering two of them is a tough task for anyone.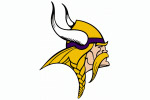 8. Minnesota Vikings
Blake Bortles
Quarterback, Central Florida
Analysis: Bortles is the last of the top group of upper echelon quarterbacks available and like with Christian Ponder, the Vikings scoop up Bortles. The good news is that Bortles comes into a great set up for him to succeed with a good running game and weapons on the outside. Additionally, Norv Turner is an excellent coordinator and will be of huge value for the rookie.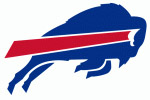 9. Buffalo Bills
Greg Robinson
Offensive Tackle, Auburn
Analysis: The Bills have created a big, mean offensive line but have an issue at tackle. They have an excellent left tackle in Cordy Glenn but the right tackle spot is iffy. Robinson is exactly the type of the player the Bills love and their massive line would be equipped to run the opponent down like grass, opening holes for their running game as well as protecting E.J. Manuel.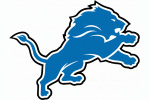 10. Detroit Lions
Ha'Sean Clinton-Dix
Safety, Alabama
Analysis: Everyone seems to want to give the Lions a corner but they have corners they can work with in Darius Slay, Chris Houston and Dwight Bentley. Their safety position is a mess and a talent like Dix could really give them a dynamic presence. Dix is an impressive defender with upside, but what really stands out is his range that gives the impression of the defense having extra players on the field.

11. Tennessee Titans
Anthony Barr
Outside Linebacker, UCLA
Analysis: With the hiring of Ray Horton, the Titan defense will likely be altered significantly as he really likes to use the 3-4 even if it is never really a traditional 3-4 look. Farmer swears by small, speedy guys that can hit and with no real obvious pass rushing threat on their roster right now, Barr would give them someone they can move around and attack the quarterback.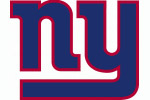 12. New York Giants
Aaron Donald
Defensive Tackle, Pittsburgh
Analysis: The Giants seem like a lock to take a lineman; the question is which side of the ball, which would seemingly come down to whoever is highest on their board. Donald is an incredible technician with quickness and functional strength that could be plugged in next to Jonathan Hankins next year and keep that proud defensive line tradition alive and well.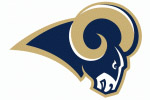 13. St. Louis Rams
Taylor Lewan
Offensive Tackle, Michigan
Analysis: The Rams need to protect their new quarteback after failing to protecting their old one over and over again. Additionally, the Rams have been notorious for betting on talent over character since Fisher was hired. With Lewan, Roger Saffold and as much as they can get out of Jake Long, they could be pretty good out of the gate.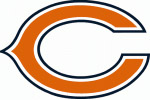 14. Chicago Bears
Jason Verrett
Cornerback, TCU
Analysis: The Bears have to fix their defense and Tillman fits the type of corner they have liked to use in the past. He is really impressive with his vision and instincts when he is facing the line of scrimmage and can come up and attack it. His size is a question but he is always around the football and an aggressive player.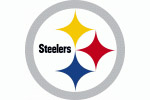 15. Pittsburgh Steelers
Eric Ebron
Tight End, North Carolina
Analysis: Ben Roethlisberger is the only thing keeping the Steelers from falling completely apart, so getting a big weapon like Ebron would be huge for them. It also gives them the opportunity to take some pressure off of Heath Miller and use multiple tight ends to create more opportunities for their receivers. Ebron is an incredible athlete, but his hands have to improve.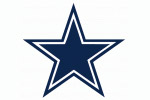 16. Dallas Cowboys
Kony Ealy
Defensive End, Missouri
Analysis: Ealy has great length and athleticism that is a natural fit in Monte Kiffin's defensive scheme. He has a terrific motor and can chase plays down from all over the field. He can play both at end and potentially move inside and rush the passer in sub packages if the Cowboys want to put more speed on the field.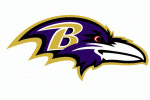 17. Baltimore Ravens
Ra'Shede Hageman
Defensive Tackle, Minnesota
Analysis: Ozzie Newsome has had a knack for grabbing up as many talented 300lbers as he can get his hands on and while raw in a number of areas, Hageman's physical talent and potential is remarkable. For the Ravens, they have a great environment for him to learn and develop and Hageman can play both end and tackle in their system in various situations.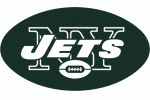 18. New York Jets
Odell Beckham Jr
Wide Receiver, LSU
Analysis: The Jets need all the offensive weapons they can get for Geno Smith. Beckham is not only a dynamic playmaker that runs routes well and has great hands, but he could also be a weapon in the return game.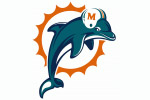 19. Miami Dolphins
Zack Martin
Offensive Tackle, Notre Dame
Analysis: The Dolphins needed line help before the mess in their locker room. Branden Albert gives them someone that can play left tackle but Martin could play guard or right tackle for them and help produce some running lanes as well as protect Ryan Tannehill. Playing the Bills and Jets twice a season with their defensive line strengths, this is a must if they want to compete.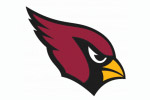 20. Arizona Cardinals
DeMarcus Lawrence
Outside Linebacker, Boise State
Analysis: The Cardinals were able to address the left tackle position in the offseason, so unless they make a move for a quarterback, getting a pass rusher is the next big need they have. Lawrence is a terrific technical player that has shown he can play the run and be a young, dynamic outside rushing threat, which is really the only thing that defense is missing.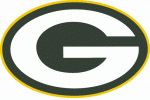 21. Green Bay Packers
C.J. Mosley
Inside Linebacker, Alabama
Analysis: The Packers got a nice year out of A.J. Hawk but the inside backer spot has been lacking for years. If they do not take another lineman, they have a chance to really bolster the middle of that defense and give them an instinctive play maker with range and athleticism.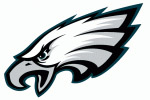 22. Philadelphia Eagles
Bradley Roby
Cornerback, Ohio State
Analysis: The Eagles have found a pleasant surprise in Brandon Boykin this past season, but their corner situation is still precarious. Roby had a down year, but not nearly as down as some seem to think. He is still a terrific player and should be a great NFL corner for quite a while.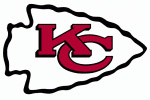 23. Kansas City Chiefs
Jimmie Ward
Safety, Northern Illinois
Analysis: No one could blame the Chiefs if they took a receiver here but with the overwhelming depth there and the relative shallow pool of safety talent, they may want to go ahead and find Eric Berry a running mate back there. That is really the only thing that defense is missing and a dominant defense could get even better.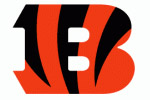 24. Cincinnati Bengals
Teddy Bridgewater
Quarterback, Louisville
Analysis: I am not going to pretend I understand this whole issue with Bridgewater but if he actually falls and the Bengals are smart enough to grab him, they go from having a bad quarterback being dragged into the playoffs by a great supporting cast to having a potentially great quarterback that could make them a contender to win the Super Bowl.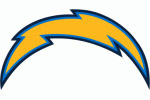 25. San Diego Chargers
Kyle Fuller
Cornerback, Virginia Tech
Analysis: The Chargers are still recovering from a mass exodus of corners and need to fill in the gaps. Fuller missed time due to injury, but he has a great combination of coverage ability, savvy and physical play that could allow him to be a great player for them and defensive coordinator John Pagano.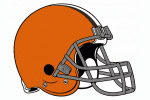 26. Cleveland Browns (from Indianapolis)
Xavier Su'a-Filo
Guard, UCLA
Analysis: If the Browns and specifically Mike Pettine are to be believed, the team does not view tackle as a hole. In other words, they are not done with Mitchell Schwartz in that capacity yet. Nevertheless, the right guard spot struggled last year and Su'a-Filo gives them a ton of talent that can fit their newly established zone scheme and give them a big time boost in the running game for Ben Tate as well as protecting their quarterback.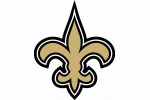 27. New Orleans Saints
Kyle Van Noy
Outside Linebacker, BYU
Analysis: Parys Haralson was brought in as a stop gap and Van Noy can be a terrific player who can do a little bit of everything across from Junior Galette. Van Noy was incredibly impressive on tape as well as in Mobile and just shows an incredible knack for making plays.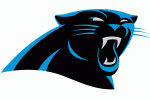 28. Carolina Panthers
Joel Bitonio
Offensive Tackle, Nevada
Analysis: The retirement of Jordan Gross put the Panthers in a spot where they need to find a replacement in the draft. Bitonio is arguably the least heralded of the tackle class, but he fared well against tough competition and brings a nasty demeanor to the running game, which would fit what Carolina does well.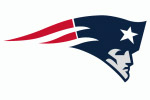 29. New England Patriots
Jace Amaro
Tight End, Texas Tech
Analysis: The Patriots have been great investing in tight ends under Bill Belichick. This pick could be from a few different players, but the immediacy of the impact may be of more importance because of the age of Tom Brady. Amaro should be able to contribute immediately as a joker tight end.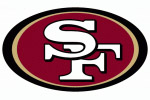 30. San Francisco 49ers
Louis Nix III
Defensive Tackle, Notre Dame
Analysis: The 49ers have impressive depth most everywhere on their team with the exception of nose tackle. Nix could give them a player that can potentially start for them right from the get go, but should at least be a tremendous rotational option. This gives defensive coordinator Vic Fangio that many more options to use when it comes to defensive linemen.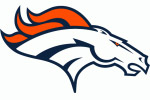 31. Denver Broncos
Ryan Shazier
Outside Linebacker, Ohio State
Analysis: Shazier fits what the Broncos want to do defensively like a glove. They put a huge premium on speed, range and being able to cause turnovers. As a team that is so often playing with a lead, they want guys who can fly around and cover while teams try to come back. Shazier is also a good run defender that can make plays all over the field.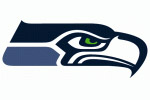 32. Seattle Seahawks
Morgan Moses
Offensive Tackle, Virginia
Analysis: The Seahawks love to beat opponents up, run the football, and throw off of play action. They need to find a better option in the long term at right tackle to keep their offense going the right way. Additionally, they were stretched that much further when Russell Okung went down.